It's so hard to get back into homeschooling after taking time off for the holidays, but here we go!
See all of the Large Family Homeschool Life posts HERE!
MONDAY
It's our first day back to homeschooling after the holidays! EEK!
I got up this morning, had breakfast, and saw Ty off for work. After New Year's Day, we flew to Arizona to visit some friends, so we've really been out of the groove of school and work!
I am also off in my grocery shopping because of the trip, so I took some time this morning to work on my stock-up plan and make a grocery list. I gleaned some inspiration from our friends, and wanted to look for a few of the items they have in their long-term storage.
Then, I woke everyone up and got school started…
For Morning Time, we did Day 1 of our Obey Bible Study from Not Consumed.
This study is so very different from what we are used to, so it is going to take some time to get into a routine with it. We usually work through the Scriptures together and this study requires the kids to study on their own and then come together as a family each morning. But, we'll get used to it!
Next, I read about the beginnings of the Revolutionary War in From Colonies to Country. This is such a great series of books. This is our second time through them.
We read about the same time period in Our Island Story – giving us the British perspective of the same events.
Then, we started our new read-aloud – The Borrowers.
Then, I helped the girls with their independent school work which includes Horizons Math, Veritas Press Phonics, and a new Handwriting program we are using to help teach them which direction to make their letters. I bought it from AppyTherapy.com, and then printed off the sheets I needed. It uses a finger puppet, colored pencils, and a push pin to teach handwriting which I hope will help the girls do better with their letter formation.
READ >> Preschool & Kindergarten Curriculum for the Large Family
For lunch, I heated up a big bag of riced cauliflower. We are trying to use up some of the vegetables that have been sitting in the freezer for entirely too long, and that was one of them!
I also made a Freezer Inventory list for the inside freezer, and plan to do the same for the rest of the freezers.
I got this idea from Three Rivers Homestead (and she got it from a lady on Instagram!). Basically, you write the name of the item and then add boxes for how many of that item you have in your freezer. Then, you mark them off a box whenever you use that item, so you can see at a glance how many you have without erasing tally marks or some such thing.
After that, I voiced over my next YouTube video on decluttering and reorganizing my Homeschool Mom Basket.
When Ty got home, we ran to a meeting with our military financial advisor. She had some really good advice for us on retirement and investments, so we'll be moving forward with some of those things.
After the meeting, Ty and I ran to Aldi and Walmart to grab groceries. We spent about $300, which included a flat of canned chicken for our long-term storage.
For dinner, Melia made boiled red potatoes (another item we were needing to use up soon!), and everyone added their favorite toppings. We also air-fried some yellow squash and green beans in our Ninja Foodi Grill/Air Fryer! So yummy!
Ty and I took a brisk walk around the neighborhood after dinner. It's pretty chilly out, but we kept a good pace so as to stay warm.
That evening, Melia (17) and I watched a show on BritBox while Ty and the other kids watched an episode from the last season of Lost in Space.
TUESDAY
I washed my hair this morning so it could have all morning to dry before I needed to fix it to go out this afternoon. My hair is so thick, it takes a very long time to fully dry, and I don't really like using a blow dryer on it if I can help it.
I also put on my new Dashing Diva gloss nail stickers. They are an iridescent blue and perfect for winter! The thing I like about these stickers are that they don't require nail polish remover to take them off. I just use a dab of moroccan oil and they peel right up off my nail.
I had a muffin for breakfast, and then Miss Mercy came down asking for Dippy Eggs and Toast Soldiers for breakfast. She was so cute, I couldn't say no.
By the way, we bought this set of egg cups for this purpose…
For Morning Time, we did our Obey Bible Study, and then learned about Mozart from Music in Our Homeschool. We also read about the extravagances of the French court (which is setting the stage for the French Revolution), and read in The Borrowers.
Then, I braided the girls' hair and straightened my own and got ready to head out for a late lunch with a friend and her daughter who are in town for a doctor's appointment.
Before heading out, I assigned everyone their new literature books from Tapestry of Grace, and got Micah (13) started on his Miacademy lessons. We are trying out Miacademy as a sponsor of the podcast, and we are VERY impressed! You should definitely check it out if you are looking for an online all-inclusive learning platform for your kids!
My friend and I (and 2 of our girls) sat and talked for a couple of hours in a local restaurant, and then we headed home to make Ty's dad's chili for the rest of the family. I'm not a fan of chili, but I've heard Ty's dad's chili is some of the best. Everyone seemed to enjoy it!
It was Aspen's (7) Special Night. She had Chocolate Chip Cookie Dough Ice Cream and a Brazilian Limeade.
WEDNESDAY
This morning brought an error code on our dishwasher. *not again*
I am hopeful we can fix it ourselves, but it appears to be the same issue we had a couple of months ago. I ended up taking off the drain hose and cleaning it out. We'll see if that works!
I had plans to take down the Christmas decorations after school today, but then realized the big kids have work this afternoon. So, executive decision…
NO SCHOOL TODAY.
We all worked together and go the decorations taken down and put away in time for a quick lunch before I headed out to take the kids to work.
When I got home, I decided to record a podcast episode. I only do 2 a month, but we are well into January and I haven't published anything yet. This particular episode is about Decluttering with a Bunch of Kids and I share my Free Decluttering Template.
After that, I worked through some emails, including getting our Homeschool Nature Study Membership set up. I am super excited about this! This membership takes Anna Comstock's HUGE Handbook of Nature Study and makes it doable for the average busy mom! Yay!!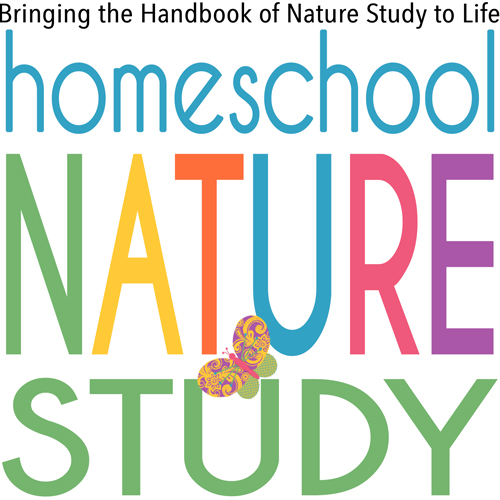 I have had this book for 6 years and have RARELY used it because it is so daunting. So, again…super excited about this membership! LEARN MORE HERE!
After poking around in the membership for a while, I went downstairs and got Micah (13) started making soup for dinner while I roasted some cabbage. Why do veggies taste so much more amazing when roasted?!
After dinner, Ty and the kids did "trash patrol" – which is just our fancy phrase for taking the trash to the curb.
That night, I fell asleep listening to Scripture Lullabies with the little girls. *happy sigh*
THURSDAY
Sounds like Aspen now has the cold that has been slowly moving through the house. It has drug on for weeks with just a couple of kids getting sick per week.
For Morning Time, we did our Obey Bible Study and then listened to sections of Mozart's operas. Then we read about the battles of the American Revolution in From Colonies to Country. We finished up with The Borrowers. The older kids are not really enjoying this book – may be a bit too slow moving.
I worked with the little girls on their schoolwork and then helped Micah with some Math Drills on Miacademy. Keian (15) had a friend over, so he will do his schoolwork later today.
This afternoon, I recorded another podcast and then packed bags for the kids who are going with Ty hunting this weekend.
For dinner, we had buttered noodles, some air fried veggies, and cucumbers. I also made a berry crisp with some berries we needed to use up and the last jar of apple pie filling (sans apples because I made too much sauce!) that I canned this fall. I am going to use clear jel next time to thicken the filling because it did separate a bit.
FRIDAY
Ty decided not to take the kids hunting this weekend due to a snowstorm moving in, so we will all be snowed in together! Yay!
I had coffee and biscotti for breakfast, and then we began the weekly tidy up and house cleaning. It certainly needs it after the holiday decor got put away!
Once I got everyone started on their chores, I headed out to run a few errands before the snow comes in. I went to the pharmacy, the library, and dropped off donations at the thrift store.
I came home to get ready to head out to a coffee date with a woman from a local homeschool group. Before meeting her, I stopped at the supermarket and the hardware store to take care of a few more errands.
After coffee, I made appointments with a roofer and a dishwasher repairman. Then, I stopped at Walmart for a short shop, but quickly realized I had walked into Snow-mageddon (as my husband likes to the call the buying frenzy that ensues when a snowstorm is on its way!). I had never seen so many checkout lanes open at one time!
When I got home, I put up a paper towel holder I had purchased at the hardware store and put the Gamma lids on the 3.5 gallon containers I purchased there as well. I think I will use these for rice and oatmeal.
Then, I hung up my Christmas present from Blake's fiancee…
It has everyone's hands, including Emily's. On the back, she wrote, "Made by my hands with the hands you made."
And yes, I cried when she gave it to us.
During the evening hours, I planned our patio garden which will include the stacker planters I purchased at Aldi. Then, I ordered seeds for microgreens and some mung beans for sprouts to have on our salads and other dishes. I've never done this before, so I hope it goes well because while I don't love beans, I do love bean sprouts!
And that was our week!
Here are a couple of snow photos from the weekend. It was lovely!