A week full of St. Patrick's Day family traditions, the rise of the Islamic Empire, and a truckload of pheasants!
Read all of the Large Family Homeschool Life posts HERE.
MONDAY
We spent the weekend visiting our 20 year old at college. This is the first time we've seen her since we dropped her off 2 months ago. The kids were so excited to see her…and stay at a hotel…and go swimming!
So, this morning, we were all dragging a little from the travel and the time change, so I delayed school a bit.
We started out Morning Time with a study of Pontius Pilate from Stories of the Resurrection.
We have really been enjoying this Easter devotional and plan to use it next year since we won't be able to fit in every story before Holy Week.
From there, we moved into studying the rise of the Islamic empire in Tapestry of Grace. The kids made Arab marketplaces out of clay and scimitars from cardboard and duct tape. They always love these kinds of projects!
We used this clay to make our marketplaces:
It bakes up nicely and includes tools, so well worth the price! Below are their lovely creations:
After Morning Time, I helped Aspen (6) with her math, handwriting, and phonics. Creed (8) read his entire phonics book in one day, did his spelling on the Simplex Spelling app, did handwriting, and Teaching Textbooks Math 3.
I have a post from 2017 where I share the curriculum we use for elementary ages. It really hasn't changed that much, so if you are curious what our curriculum looks like for this age, you can read that post HERE.
I decided to add in a Mental Minute from Math Seeds (part of the Reading Eggs app) for all of the elementary kids because I am not convinced they have their math facts down pat. We have a Family Plan that allows for up to 4 students, so 2 of my younger kids share by simply redoing the same lesson.
After school, I worked on putting together the little girls' new high back boosters. They are both over 40 pounds now, so we decided it would be nice for them to be able to "move about the cabin" in the Transit – meaning: sit wherever they would like – something not easily done in a regular car set. They are super excited and feel like "big girls!"
Here's a tour of our Ford Transit, if you'd like to see inside our big van!
I also washed the covers of the old car seats so I can give those to a friend since they are still in really good shape and not expired. Talk about a chore! They do not make car seats easy to clean!
I must say getting rid of those car seats put tears in my eyes. It is yet another marker of the end of the baby years for me. We have been so blessed, but a part of me doesn't know what to do next. It's a brand new world for us.
After wrestling car seats, I made a cup of Nutty Snickerdoodle tea and went to my bedroom to read in Irreversible Damage. I am a little over halfway through the book, and can highly recommend it – not as a Christian perspective, but as a balanced medical perspective of a serious issue in our society.
Later in the afternoon, a friend of our 16 year old's came for a visit. She is another homeschool graduate who is on spring break from Cosmetology school. We have known their family since the girls were toddlers, so it was fun to see her again. The girls' laughter literally rang through the house for hours!
For dinner, we had ground pork meatloaf, corn, and salad. The kids also snacked on some chocolate cherry hummus we bought at Aldi.
Ty and I took a 1 mile walk around the neighborhood. We've found if you walk all of the cul-de-sacs in the neighborhood once, you get in a nice 20 minute walk.
That evening, we had to deal with a little bit of upset from our 6 year old extreme extrovert. She felt excluded from Melia's conversation with her friend, and was causing trouble because of it. They ended up playing a game with her and I rocked her before bed. Poor thing hates to go to bed because she just LOVES people and can hardly stand the fact that she must be quiet in order to go to sleep.
Before bed, my 15 year old son and I watched an episode of Cranford on BritBox. He says it's a show about doctors and old ladies, but we still both enjoy it!
You can watch the first episode here:
TUESDAY
The 4 year old had me penned in bed most of the night. I could never seem to wake up enough to move her to the pallet on the floor, but I did tell her for the next several nights she needs to go to the pallet when she comes in, rather than our bed. I do so love snuggling with her, but when she comes in so early in the night, it's hard on my back.
This morning, I released Podcast #100! I can hardly believe I've been podcasting that long! You can listen to all of my podcasts by subscribing via your favorite podcast app, or by going to my Podcast Page. Below is the latest episode, and you can find the show notes with all the links and resources HERE.
Because Lia's friend stayed the night, we did not do Morning Time. Melia had done her independent school work the day before so she could take today off, but I had the younger kids do their independent work – much to their dismay. They are always looking for a way to take a holiday!
While they worked, I transferred files from an old laptop (interestingly enough, it is the laptop from this post) because it has gotten so old and slow, it is nearly unusable. So, I removed everything from it, wiped the operating system clean and took it to the e-recycling center on post.
By the way, a reader asked what this "post" is I keep referring to – it is our nearest military installation where my husband works. (Ty is an officer in the Army for those of you who didn't know that.) Air Force and Marines call their installations a "base" – Army is a "post." So, when I say Ty and I walked on "post," that's what I mean. They are like little cities with their own shopping centers, banks, health facilities, schools, housing, etc. (However, we do not live on post. We live "off post," as they call it.)
During the afternoon hours, I worked on laundry (still behind from our weekend away) and decluttering. I also added more to the Recipe Notebook I started working on several weeks ago. I decided to move the Freezer Meals to their own smaller notebook since they are such a niche set of recipes.
By the way, if you've never tried Freezer cooking, I HIGHLY recommend starting with Freezer to Slow Cooker (or Instant Pot) recipes like the ones from Sidetracked Sarah. They are simple and yummy, and large family friendly since Sarah has a large family herself!
Mid-afternoon, I took Creed out to the donut shop to get his Special Night donuts. We have found that if you stop by near closing time, you end up getting nearly a dozen donuts FREE because they are trying to get rid of any leftover stock from the day. This is perfect for our large family!
For dinner, we had Chicago Style Pizza that was on a special buy at Aldi, and the Creed's Special Night started. We ended up watching The Black Stallion – our 15 year old's favorite movie when he was little. Aww, the memories!
WEDNESDAY
St. Patrick's Day! ??
I got up early and put the corned beef in the crock pot, so it would be ready for dinner tonight. I put together an Irish Supper menu years ago, and shared it here on the blog. It is the same menu we have every year:
This morning, we drank Irish Breakfast Tea while we did St. Patrick's Day themed lessons. It was perfect timing because we had just studied St. Patrick in school, so we didn't need to go back over his life, but could do lots of crafts and fun activities instead!
We sat in on a live St. Patrick's Day lesson from Mary at SQUILT, Cindy at No Sweat Nature Study, and Nana at You ARE an Artist (my kids love Nana!). They regularly do these combined studies around noon Eastern time, but I think they are only available to members of any one of these sites. However, each of these sites have fantastic free content too!
SQUILT is a music lesson site that focuses on eras of music, musical instruments and composers and listening quietly to really hear and engage with the music. The lessons are very easy to follow and engaging for a wide variety of ages.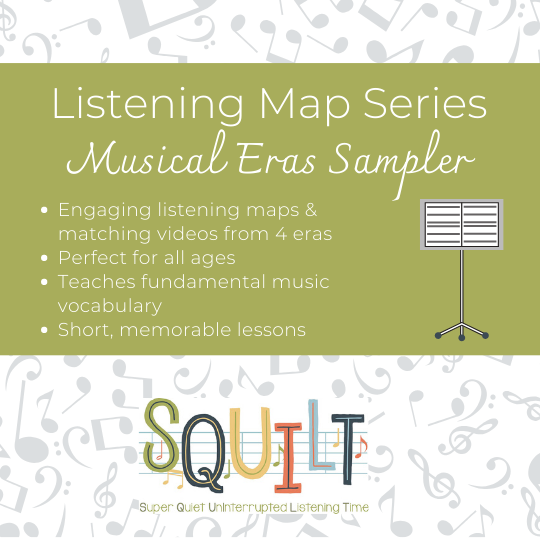 No Sweat Nature Studies are some of my favorite "hands-on" science lessons that can be done without ever leaving your home! These are perfect for large families and families that live in the city because your kids get a great nature education from Miss Cindy without a lot of "sweat."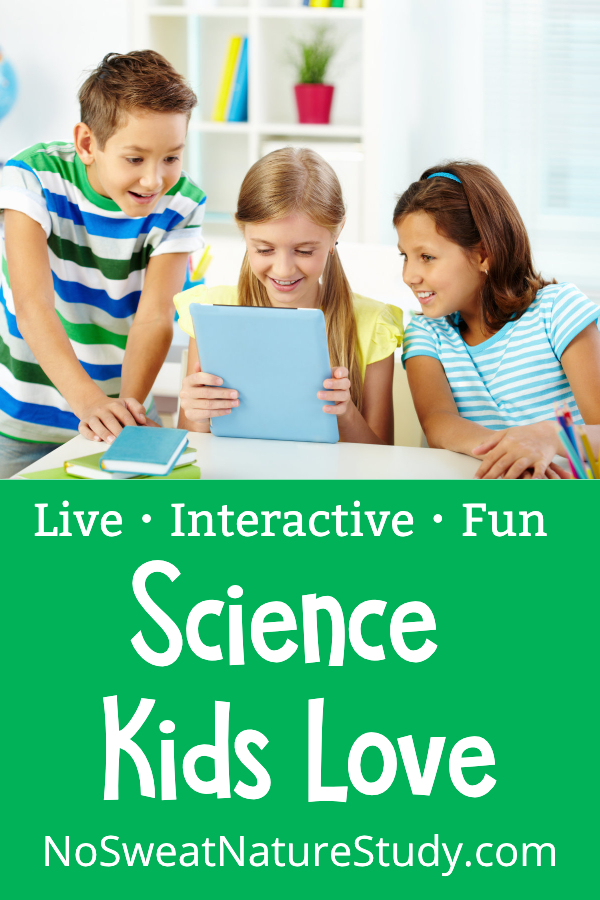 And you've heard me talk about You ARE an Artist multiple times! Nana teaches the kids how to wield chalk pastels and create beautiful paintings, no matter their age! Below is a photo of Creed (8) drawing an Irish road from the lesson this week:
I decided last minute to let the kids skip their independent work since it is a holiday. They all cheered!
After lunch, we did "Trash Patrol." This is what we call hauling the trash for the week to the curb. All the boys know when Daddy or I call out Trash Patrol it is time to put on shoes and start taking trash from the corner in the garage to the street. Because we are a military town, we are allowed to put anything we want at the curb, so it's a rather nice way to get rid of things!
Melia (16) and I spent the afternoon making Irish Soda Bread for our dinner tonight. Such yummy stuff! Probably my favorite part of the meal!
Later in the afternoon, Ty and I went out for an Irish Latte and on an excursion to find a table and chairs for Easter. We should have around 20 people here for Easter Sunday, and since we are having these types of gatherings more and more, it only makes sense to have an extra table and chairs on hand for these occasions. We ended up buying this table:
While we were out, my big kids started the Colcannon – mashed potatoes with leeks, cabbage, and garlic mixed in.
GET YOUR FREE IRISH SUPPER MENU HERE >>
I finished getting the meal ready, and we all sat down to one of our favorite meals of the year – our Irish Supper!
THURSDAY
For Morning Time, we finished up learning about the rise of the Islamic Empire and read from The Secret of the Swamp King. For those of you who haven't been following along with our weekly posts, this is the second book in the Wilderking Triology – which is loosely based off the life of David. My kids have really enjoyed this series!
By the way, this author also teaches several writing and grammar classes on Compass Classroom. Keian (15) is currently taking Writing Through the Wardrobe – a writing class that uses C.S. Lewis as an example for students to learn to write creatively.
My 8 year old finished his Science book today, so I'll need to get him something different. He has been using Christian Liberty Nature Readers, but I think he is a strong enough reader now that I can move him to Apologia Elementary Science. I usually start the kids out in Zoology I, and then let them pick and choose from there.
You can read more about how we use Apologia Science here:
After lunch, I met a friend for coffee. We hadn't seen each other in a couple of months, so we ended up talking for 2 hours straight and could have talked MUCH longer than that! It is so nice to have friends to talk to as a mom. I'd encourage you to cultivate whatever friendships you may have – even online ones! And don't think they have to be moms just like you. This particular friend is homeschooling the last of her 3 boys, and he's 17, so she doesn't have little ones left at home, but we still have so much good to talk about!
When I got home, I was surprised to find my new mattress topper had arrived a day early!
When Ty and I stay at his dad's place, we always sleep so well in the guest bed. I once asked his stepmom what kind of bed it was and she told me it was a cheap, not-so-comfortable mattress that she added a mattress topper to. Everyone loves that bed, and it got me thinking about our stays in hotels where they have these same kinds of mattress toppers and how well we sleep, so I decided to buy one and see what it could do for our mattress!
You see, when I was on bed rest during Mercy's pregnancy, my weight (due to polyhydramnios) and the amount of time I spent in bed didn't do any favors for our mattress. So, it's never quite been the same since. We needed to either get a new mattress or try something like this. I figured if it didn't work, we'd send it back.
(FYI: This new mattress topper is a DREAM! We have really enjoyed how comfy it is, and the price was well worth not needing to buy a new mattress quite yet!)
I sat down to check emails and realized one of our library books for next week was due soon and would not be renewable, so I quickly assigned The Hero Beowulf to my younger boys – including Creed, who did really well with it! I'm excited to be assigning "real" books to him beyond his phonics readings!
That evening, Creed needed a little of my attention, so he and I built a recipe card house. He was so appreciative of the one-on-one time with mama.
Later on, I did some decluttering and tidying in the garage. It's really been bothering me how things just get thrown in there until they crowd and block my way to the extra refrigerator and freezer.
I ended up making a "boys are gross" box where all of their "treasures" like animal hides, turtle shells, etc can live. I really would prefer to throw these things away, but…they are my boys' and I know they really like these things. By the way, we also have a snapping turtle they rescued from the creek living in our garage right now too. *sigh*
After the kids went to bed, I sat down and planned for TeenPact coming up this week. Our older kids have been attending this event since 2012. This year will be Melia's first year (and she really doesn't want to go) and Keian's 2nd year (he's excited!).
I also had to deal with a cheating issue. I found out one of the kids had been cheating on their math by using a calculator for all of his problems instead of learning how to do the problems. We will have to go back through lessons next week and see how far back we need to go to remedy this situation. I'm thankful he came clean about what he'd been doing, but I am also disappointed he took so long to tell us. He was in tears and truly repentant, and so I figure requiring him to redo lessons is punishment enough.
It is times like these our kids get to see Christ in action. They see their own sin and they see how much they need a Savior, and we, as parents, are able to show them mercy and grace they don't deserve and point them back to Jesus. It is humbling and beautiful.
FRIDAY
I feel like I say the same thing every Friday – it's House Cleaning Day! But, that's what we do on Fridays!
If you'd like to know more about how I have kept the house clean while homeschooling over the years, I'd encourage you to listen to my podcast series on the topic. I go through 4 different methods I have used, depending on the season of my life and the ages of my kids. We currently use the last method presented in this series:
After lunch, a friend from a neighboring town came by with her 8 year old daughter to talk and play. It was a nice afternoon, and the younger 3 kids had a fun time playing with someone closer to their age.
Later, Ty brought home 67 pheasants from a European hunt he guided with our dog, Kip. When he said he had a lot of pheasants, I was thinking 20, not 67!!
Many of the hunters from the European hunt didn't want to travel home with the birds, so they gave them to the guy with all the kids! Fine by me! That means more meat in the freezer!
We had an assembly line going to process all these birds. Ty removed the wings and feathers outside in the bed of his truck, the younger boys were runners, bringing the birds to our laundry sink and kitchen sink where our 15 year old and 16 year old were butchering the breasts and tenderloins, removing any shot and extra feathers they found. I then rinsed the meat, gave it another once-over, and patted it dry before putting it into freezer bags. Each freezer bag should hold enough meat to make one meal of Creamed Pheasant for our family. (I hope to have this recipe on the blog soon! It's a family favorite!)
Read all of the Large Family Homeschool Life posts HERE.